My Guarantee...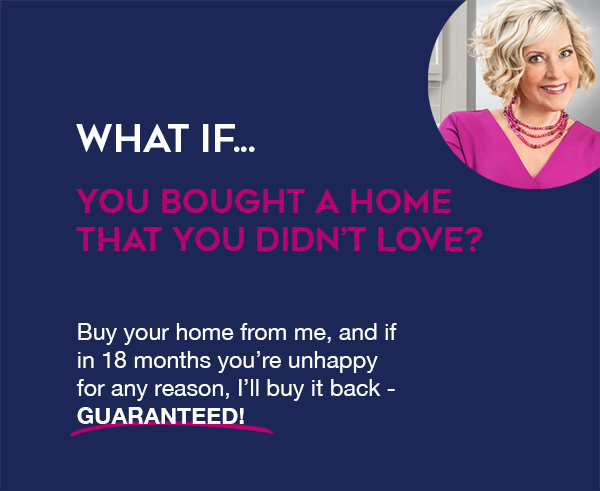 The market inventory is tight, but you're hearing about how it's the perfect time to sell and get great money for your home, but you still need to find a new house to move into.

Sound like you? Nervous about finding that new house?
The solution: I'll buy back your house if for any reason you want out in the first 18 months. No strings, just smart!
Other Benefits of Working With
Tiffany Holtz Real Estate Group
Get All the Listings (and only available listings!)
New homes for sale hit the real estate market daily. Your agent will save you valuable time by making sure you only see properties that meet your needs and investment preferences. And our experienced agents will be in regular contact with sellers and other real estate agents to know of all new listings whether or not they're made public. Plus, we'll set you up on our exclusive automated program so you receive an email within 15 minutes of a new home hitting the market that you'll be interested in.
Inside Information
As you compare the best deals, your agent will provide you with important information about the home, its neighborhood, zoning issues, utilities, and nearby plans for development. We also have a full database of "Pocket" Listings where we can find you homes that are not even on the market yet!
Professionals on Your Side
Many real estate transactions include an extensive negotiating process. Your agent will represent you and get you the best deal possible. Expect them to attend property inspections, make sure any and all agreed-upon repair work is carried out, and to handle the paperwork related to the sale. An agent can also help set up the financing for your investment, and work directly with a broker to provide you with a seamless service package.
Get the Best Deal
Working with a dedicated agent on your next home purchase will save you time and add professional assurance to every step of the process. With the guarantee of a solid investment, the decision could also make you more wealthy when it's time to sell.