Preparing Your Home For Sale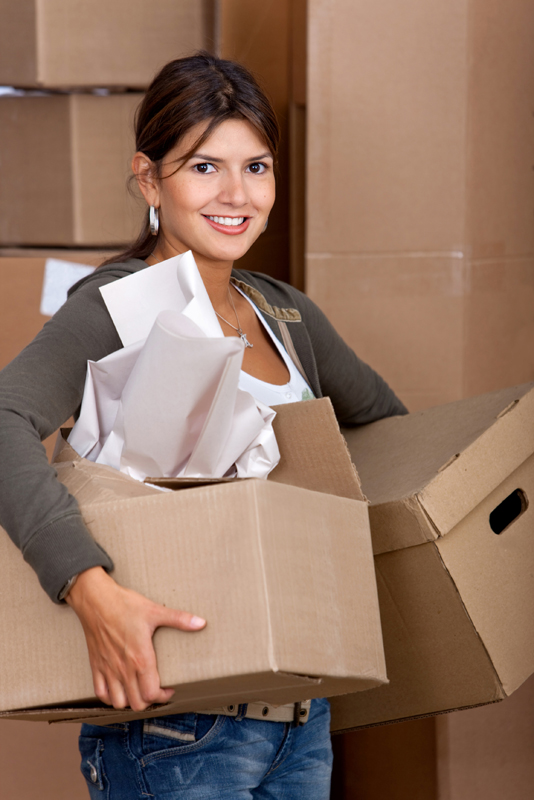 When going to sell your home, you will want to make sure that it is in perfect showing condition. You want the buyers that walk through to feel like they are "home" already. Below we will quickly go through what buyers come to expect and what we as Realtors see everyday (the good and the bad)
First Impressions!
Sidewalk clear of debris
House pressure washed to remove dirt
Windows Cleaned
Gutters cleared
Lawn cut, shrubs trimmed and lawn edged
Front door porch broom swept
Front door painted and new hardware (if your current hardware is worn)
Start With The Outside
Is your yard "bland"? If so spruce it up with a few colorful flowers. These are cost effective yet make a huge difference in curb appeal. Is your siding faded or the paint chipped? If so put on a fresh coat of paint. This may seem like a lot of work but it WILL pay off in your bottom line when you get an offer.
Important Updates
Remove Wallpaper.
Repair, replace or paint worn woodwork.
Paint a neutral color over walls.
Have cracks in your walls or ceiling? Use DYI pre-mixed plaster kits to fix the cracks.
If your carpet is worn, replace. If in good condition yet clean the carpets so the smell fresh and look new!
Any pooches or kitty cats? Make sure furniture is clean, hair is cleaned up and you may even want to clean the duct work.
Are you a smoker? This is the #1 smell that deters buyers. Stop smoking in your home and rent/buy an air clean kit to remove the smoke smell.
If you are not on a budget, kitchens and baths sell homes, PERIOD!
Your Home is The Star, Let It Shine!
When a buyer sees "little" things that are broke, they add up big dollar signs in their head. There are small, low cost repairs you can make that will make a big difference when showing the home such as:
A Dark home is simply uninviting. Make sure lights are on and curtains are open.
Replace any steamed up double pane windows or old-looking tinted windows. If your windows always look foggy, the seal is broken and needs to be replaced.
Any dark corners of the house should be placed with a floor light that shines up. It will not only light the area but give a dramatic effect.
Simple Repairs Can Make a Difference
Repair or replace Kitchen faucet if it is outdated or leaking.
Repair knobs or handles on drawers if they are broke or outdated
Any loose trim around the house should be properly attached
Door knobs that don't lock or turn correctly should be replaced
Loose railings should be tightened.
Clear the Clutter
Remove all unnecessary articles from your closets and garage. Spacious rooms and large storage spaces are a great selling feature.
Get rid of family pictures, trophies, and knickknacks. Closets and cabinets should be no more than 30% full.
Consider having a garage sale to dispose of unwanted items.
Look into renting storage for larger items or boxes of things you aren't ready to part with but don't use every day. Include your favorite trinkets and excess ornaments. They won't have the same sentimental value to potential buyers and only distract from your home.
Look around your home to determine where you can reduce a cluttered appearance.
Safety First
Keep stairways and hallways clear.
Don't overload electrical outlets.
Clean Until It Shines
Clean windows and appliances.
Steam clean or replace carpets.
Remove ashtrays and throw out the trash. Give the buyer the impression that your home has been well maintained.
Clean light fixtures to remove dust
Clean ceiling fans to remove the dust
Often missed, but often checked by buyers...make sure the top of your door and window trim is dust free (This is often overlooked by sellers but often checked by buyers. If the these are dust free, then the buyer knows you take care of your home!)
Basement items should be neatly stored on shelves and organized
Moisture stains on the basement wall? Often painting the walls will give it a fresh look
Nice Bathrooms Sell Homes
Check and repair caulking in bathtubs and showers.
Clear up any mildew stains.
Display fresh, clean towels and make the room attractive.
Spray a light fragrance and make the room pleasant smelling.
Arrange Bedrooms Neatly
Remove excess furniture.
Remove or neatly store children's toys
Make the beds with clean, attractive bedspreads.
Consider laundering the curtains.
Organize the closets to show they can store a lot of items
Don't Cause Controversy
Remove religious or political items from your home during showings
Make Sure A Room's Primary Use is Obvious
A bedroom should look like a bedroom, not an office, hobby center or gym.
Stage the Kitchen, Bathrooms and Bedrooms
Clear everything off counters and nightstands, roll up the rugs and hide the laundry hamper.
Clean the cabinets with degreaser or wood cleaner to make them shine
Invest in pristine white bed linens and towels
A new shower curtain will go a long way
Organize the Utility Room and Garage
Hang up the bicycles, and roll up the hose
If you have to many items in your garage, please consider renting a storage locker
Clean the garage floor and make sure cobwebs are removed.
Rule #1: To Many Cooks in The Kitchen
When the agent is showing your home, you do not want to be present. Let the buyers take their time through your home to get a good feel for it. Let them talk freely about their likes and dislikes. If you are present, they will feel rushed and feel like they cannot express their opinion.
Rule #2: Too Loud, Too Old...Not Quite
Ever hear loud music and someone say if it's too loud, your too old? Well in this case that is 100% False. If you choose to play music in your home, make sure it is easy listening and set a a low volume. This should be a accent to the walk through and not overbear it.
Rule #3: No Pets Allowed
Most of us love pets. Most of our pets are considered family but when showing a home make sure Scruffy and Patches are not in the home. Not all of us like dogs or cats and some are allergic and even scared of these animals. Nothing turns off a buyer like your family pooch barking and jumping on you during the showing.