Staging Your Home
There's an art to staging a home. It's more than cleaning your house, it's showcasing your home to make others feel like they want to live there.
We stage each and every house we list for sale. Why? Homes we list sell for on average 6% more money than homes that are not in our staging program.
That's money in your pocket.
And, it costs you nothing - a $1700 value for free. Our commissions don't change because we offer this service. We get paid the same as any other real
estate agent, but we give so much more - all included.
When you are ready to sell, give us a call. You will be amazed when you find out what else we offer to make the home selling process so successful and stress free.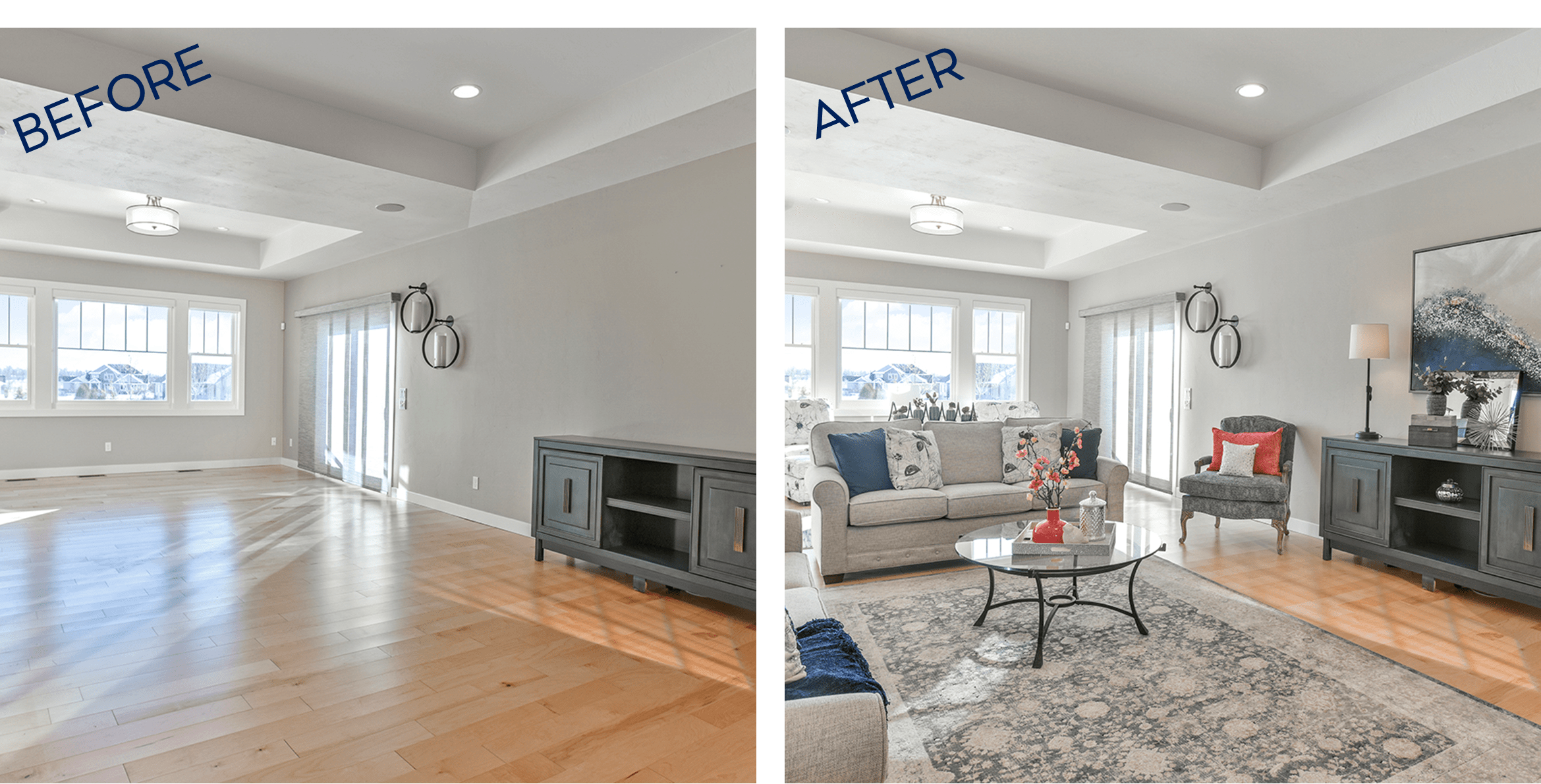 We assist you in making your home look great to potential buyers. We have a large warehouse of furniture that we use to stage your home from empty to completely furnished or we can combine it with your own decor if needed. Or, it can be as easy as helping you make the perfect choices in getting your home ready for sale.
Watch And Learn About Our Free Staging Program!